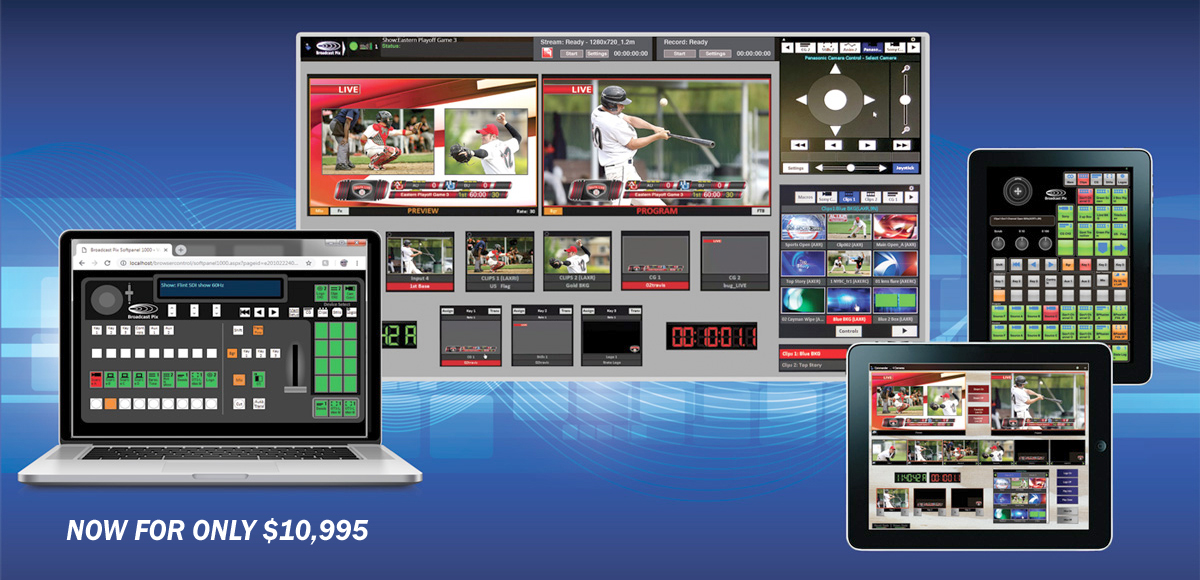 Introducing the most powerful switcher ever built – and it's portable
The new BPswitch RX "Roadie"
Very Fast …(Win10/64Bit/SSD)
We invented integrated switchers – and this is our best.
Includes an amazing NewBlueNTX dual channel 3D CG
Multiple inputs (up to six) with IP and NDI enabled
8 channels and 3 DVE's
Up to 21 layers of keying (with BPfusion option)
World class ClearKey chromakey
Control of almost any PTZ camera on the market
Stream, record and social media enabled
Customizable multiview with built-in audio mixer and clip timelines
Impact resistant touch screen (more can be added)
Optional control panels can be added
ioGates cloud-based media management
Rock-solid reliability and strong technical support

Available now for the introductory price of $10,995 until Dec. 31.
Buy before Nov. 30 and get our camera control option FREE.